Discover Cape Cod's Hidden Gem: Ocean Breeze Motel in Yarmouth, MA
Moments from Nantucket Sound – Your Idyllic Cape Cod Retreat Begins Here
Nestled in the heart of Yarmouth, MA, Ocean Breeze Motel offers a serene escape for travelers seeking the quintessential Cape Cod experience. Our property seamlessly blends modern conveniences with a touch of classic coastal charm, ensuring every guest feels right at home. With 32 beautifully appointed rooms and a spacious apartment suite, we've crafted a haven of comfort and tranquility just for you.
Our prime location, a mere stroll from the warm waters of Nantucket Sound, is a testament to the peaceful surroundings you'll encounter. While we're tucked away in a quiet enclave, you're never far from the region's attractions. The bustling towns of Chatham and Hyannis are just minutes away, offering a blend of history, dining, and local charm.
Beyond our doors, Yarmouth is a treasure trove of experiences waiting to be explored. From delectable seafood spots to iconic landmarks, every corner tells a story. And when you're ready to dip your toes in the Atlantic Ocean or explore the vibrant local events, you'll find our property to be the perfect base.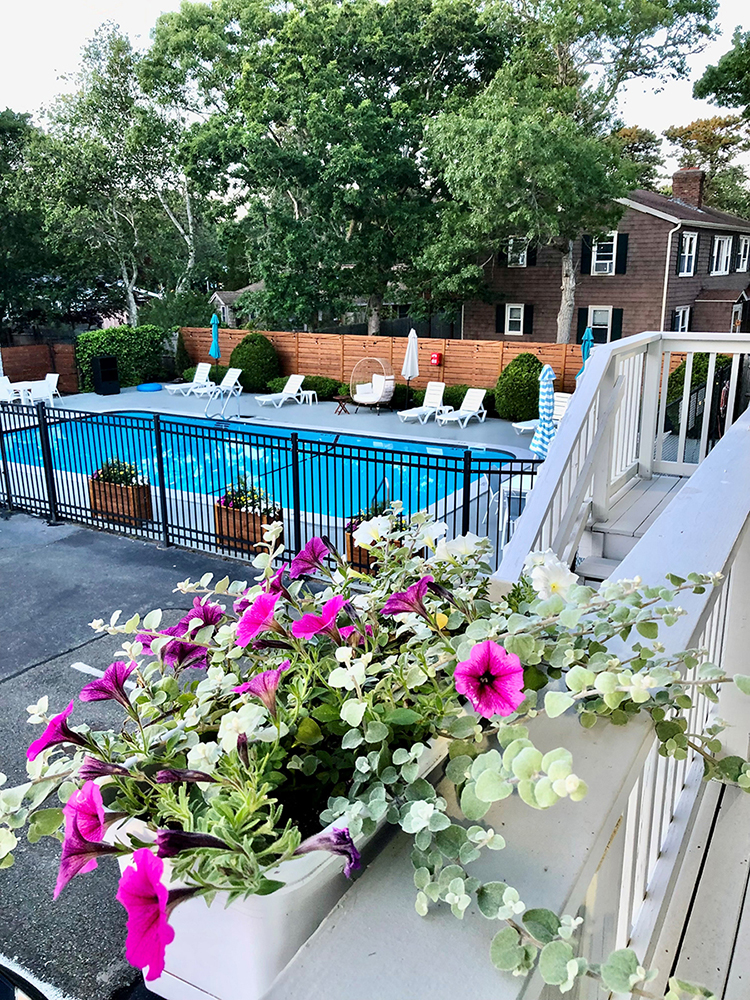 Hear what some of guests had to say:
Quaint, well managed location near the beach. Excellent location, approximately 5 min walk to the beach. This makes it very convenient if you are having a beach-centric stay. Owners are pleasant and accommodating. Any concerns or requests are always addressed quickly. Pool is well maintained and clean. Also, having complimentary breakfast is a huge plus given the price point. Highly recommend a stay her
I highly recommend Ocean Breeze! Norbert went above and beyond when it came to making my stay absolutely perfect. He had excellent recommendations for dining, bike rental, kettle ponds to visit, and beaches to see. He even offered to lend me swim goggles and a float bag. He and his wife have made Ocean Breeze a great place to stay…fabulous pool, delicious breakfast, very clean and comfy rooms and a 3 minute walk to the beach. As a woman traveling alone I felt very safe. It was the perfect home base for exploring other Cape Cod towns. 5 stars and I hope to return with my whole family!
They simply couldn't do enough for us. Superb motel, they couldn't do enough for us. From waiting after hours to welcome us (Thrifty we're a nightmare - our journey was long) to letting us check out late (even though they were very busy), so that we could play extra Pickleball and shower. Spotlessly clean, heated pool, 3 min walk to the beach, great breakfast. What a find! Would absolutely recommend. Beautiful stay, thank you!
Discover Cape Cod's Charm: Nestled Near Nantucket Sound's Tranquil Shores
Nestled in the heart of South Yarmouth, Ocean Breeze Motel is a serene retreat just moments away from the tranquil shores of Nantucket Sound. Our prime location at 170 Seaview Ave. offers guests the quintessential Cape Cod experience, with easy access to the warm waters, golden sands, and the myriad of attractions that this coastal gem has to offer. Whether you're seeking beachside relaxation or adventures in nearby towns like Chatham and Hyannis, our property serves as the perfect starting point for all your Cape Cod explorations.